The region's premier one-make racing category, the Radical Caribbean Cup first ran in 2018, following three successful seasons of the Barbados-based Suzuki Challenge Series (SCS). Alongside drivers from the host country and other regional territories, visitors from Europe and the United States also participated in the off-season Radical Carnival.
In the first two seasons, four rounds were contested in Barbados, Guyana and Trinidad & Tobago. In 2022 there are four rounds, three being held in Barbados, with the final round being contested in Guyana. The series is administered by Bushy Park Circuit Inc (BPCI), which was appointed sole distributor for Radical Sportscars in the Caribbean at the end of 2017.
For more information and to view our second hand vehicles for sale please visit:
www.radicalcaribbeancup.com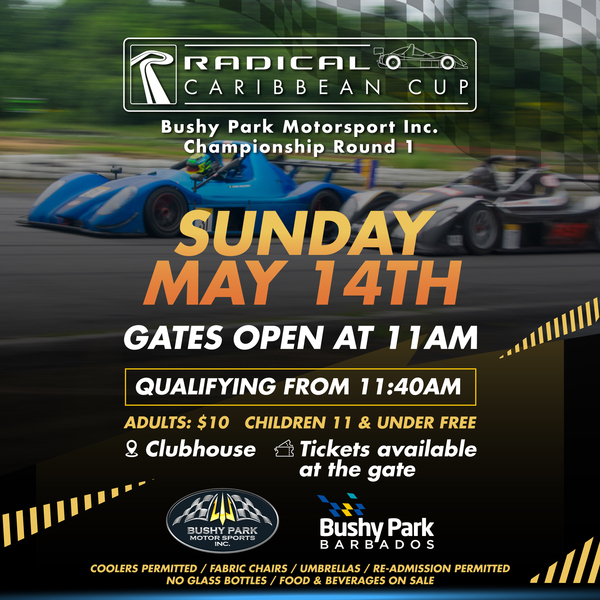 Get into Racing
Next Steps
Contact us today to start your journey into becoming a racing driver!